Best shows to see in Rome during your holidays
An experience to make your holiday complete: the best shows to see in Rome
Do you remember the film Roman Holiday, made in 1953 by William Wyler? The young Princess Ann, played by Audrey Hepburn, tours the city on the back of a Vespa driven by the reporter Joe Bradley, played by Gregory Peck. When you visit Rome, you could do the same thing, becoming Ann or Joe for a day! But what are some other ways to make your own Roman holiday unforgettable? Perhaps you are already familiar with Empire architecture and Renaissance painting, but how about music? Take advantage of the must-see shows to see in Rome to get a more complete overview of Italian culture. You definitely won't regret it!
Shows to see in Rome: lyrical recitals
A lyrical recital consists of a program of opera excerpts—opera arias—performed by one or several singers accompanied by an orchestra. This genre was invented by the composer Franz Liszt, and initially the performances were piano solos. Regarding shows to see in Rome, we must therefore start precisely with these lyrical recitals:
The Three Tenors

: among the

shows to see in Rome

, this

recital

clearly takes you back to the great

concert

of July 7, 1990, which brought together the famous trio Domingo-Carreras-Pavarotti. The talented tenors

Domenico Tegliafilo, Adriano Gentili

and

Andrea Pecci

bring you the most famous

opera arias

for an incredible evening.

Enchanting Opera Arias

: are there any

shows to see in Rome

more exciting than this? Simply impossible.

Puccini

,

Rossini

and

Verdi

are the very heart of the Italian opera tradition, but this concert also includes

Mozart

,

Offenbach

and

Bizet

. Enjoy the show!
New Year's Concert

: Italian opera arias join together with the tradition of the

Viennese waltz

. Alongside

Verdi

and

Rossini

you'll also find

Strauss

and

Waldteufel, all of whom carry you towards the magic of winter, where there is both an ending as well as a new beginning.

Shows to see in Rome: La Traviata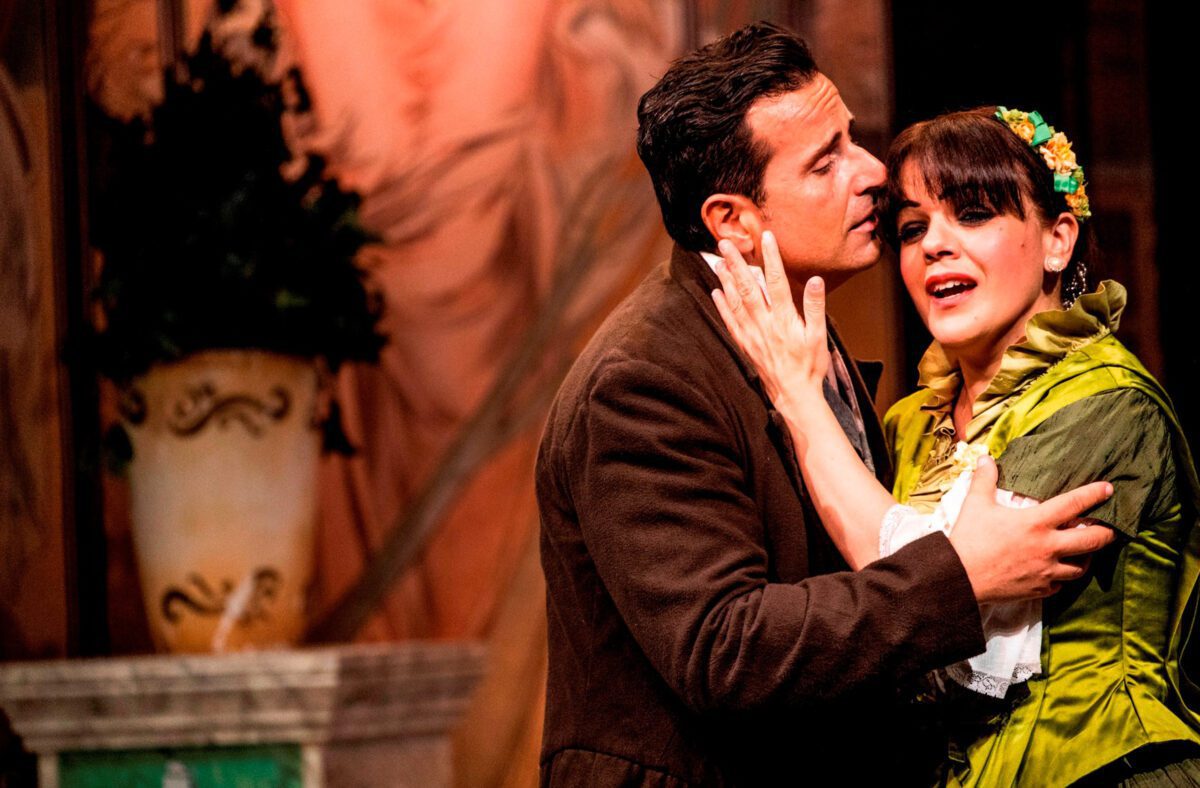 La Traviata is perhaps one of the most famous operas by Giuseppe Verdi, and tells the story of the impossible love between Violetta Valery and Alfredo Germont. It is a truly revolutionary opera that showcases a harsh critique of 19th-century bourgeois society. Despite Violetta's tragic death from tuberculosis, La Traviata is a hymn to love and freedom.
So as for what to do in Rome after dinner? With so many shows to see in Rome, you surely won't be bored.