Discover Italy through opera: why you should start in Rome!
Discovering Italy: a must, but most of all a pleasure
Italy is the most beautiful country in the world, and history itself is made in Italy—it starts with the Greeks, passes through Rome, the popes and the great artists, up through to the modern day. You can travel from north to south and encounter a variety of different environments, each with their own particular characteristics, and wonderful cities rich in a history that found its birthplace in Italy.
But today we are not talking about the extraordinary beauty of the landscape or the magnificent lavishness of Mother Nature. Rather, we want to discover Italy through art, and in particular through music. This kind of art, according to Schopenhauer, allows us to forget the suffering inherent in his concept of the "Will to Life" or "Wille zum Leben". More specifically, it is opera music that leads us by the hand through this unforgettable journey.
Opera allows us to discover Italy, the country of lyrical music
Some of the most famous opera composers were born in Italy: Giuseppe Verdi, Giacomo Puccini and Gioacchino Rossini, to name just a few. Italy, the "bel paese" as Dante and Petrarch defined it, is still the backdrop for the works of these great masters and the source of inspiration for great foreign composers like Richard Wagner. And so it is that you can discover Italy through the most famous theaters as well. It is a different point of view, of course, but it is still a privileged one for Italian culture and beauty.
Discover Italy through opera: start in Rome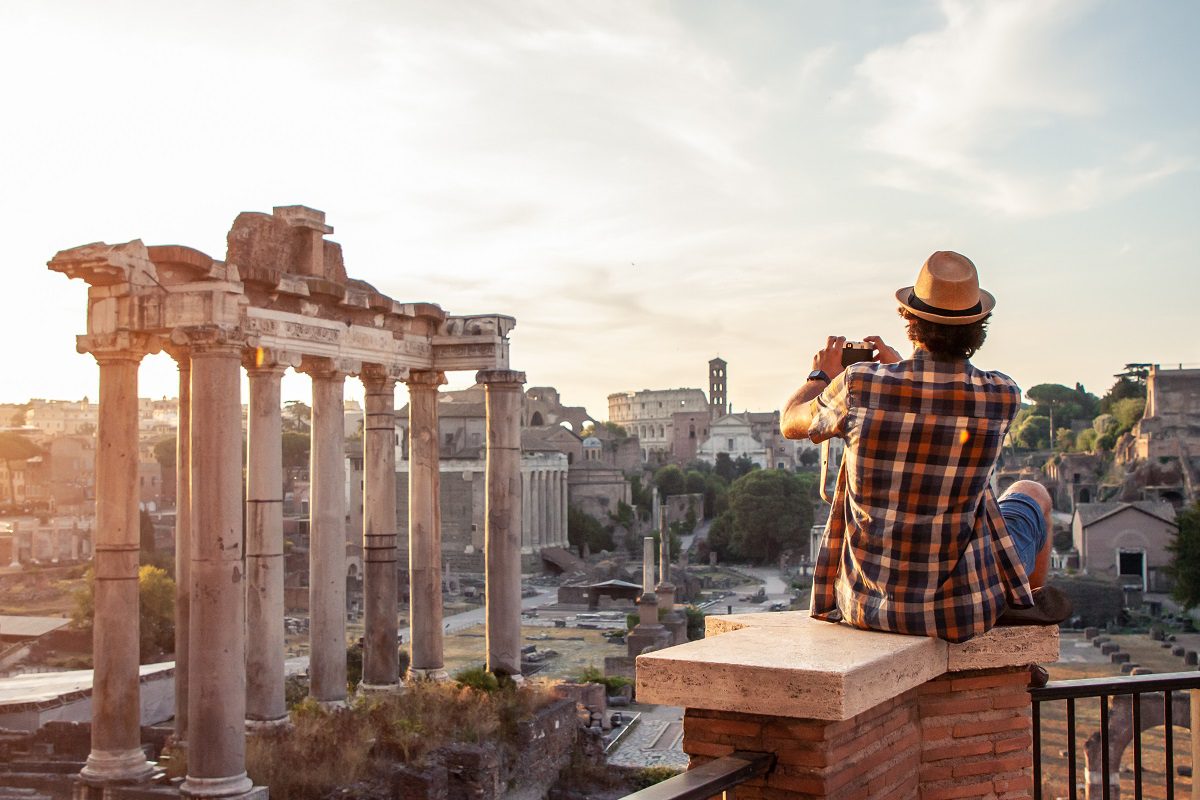 Italian opera history originated in Florence at the end of the 16th century and the first great composer was Claudio Monteverdi; however, the diffusion of this new genre began in Rome in reaction to the excesses of Renaissance polyphony. Baroque Rome—along with Venice, of course—drove the diffusion of this new musical genre. Thanks to Giuliano Rospigliosi (who would become Pope Clement IX), and especially to the Barberini family, opera became the favored artistic genre of social life in Rome at the beginning of the 17th century. If you want to discover Italy, start with the Rome of the popes.
Giacomo Puccini invites you to discover Italy in Rome
The dramatic love story between the singer Floria Tosca and the painter Mario Cavaradossi, set to music by the famous Tuscan composer, takes place in Rome at the time of the "Roman Republic." Discover Italy by starting at places that symbolize this dream of love: Palazzo Farnese, the church of Sant'Andrea della Valle, and Castel Sant'Angelo.
Come and discover Italy through opera!
Let Rome be your starting point, as was the case for Goethe. Take advantage of the possibility of an "on-site" trip to Rome. How? With the Virtuosi dell'opera di Roma, which will take you into the most important eras of opera through the most famous arias. But hurry, because: "Over there, over there, I would like to go with you, my beloved."