List of famous opera arias: know them…to love them!
Famous opera arias: have you heard them before?
I'm sure you have, but you probably didn't know it. In a commercial or maybe a movie, everyone has heard an opera aria at least once in their life. Didn't you cry at the moving scene from the movie "Philadelphia," in which Tom Hanks listens to Maria Callas perform the famous aria "La mamma morta," from the opera "Andrea Chénier" by Umberto Giordano? Now I would like to tell you about some famous opera arias to introduce you to something that has maybe always resonated in your ears, as it did with me.
Of course, these are only a few examples, because it would be impossible to go through the immense repertoire of lyrical music in such a short time.
In deciding which to choose, I focused on the extraordinary performances of I Virtuosi dell'opera di Roma—"The Three Tenors", the "New Year's Concert" and "Enchanting Opera Arias"—which bring together some of the most famous arias in opera history.
Famous opera arias: 1) "Nessun dorma"
Perhaps the most famous aria in the history of Italian opera, "Nessun dorma" from Puccini's "Turandot" sets to music the power of Prince Calaf's love for Princess Turandot and, at the same time, the uncertainty of the test to which the prince subjects his love.
Famous opera arias: 2) "Largo al factotum"
This is Figaro's "cavatina," namely his introduction on stage. The "Barber of Seville," by Gioacchino Rossini, is thus presented as the factotum, the one who is capable of doing everything. Figaro is not only a barber, but also a doctor and dentist, and is one of the most famous characters of the opera.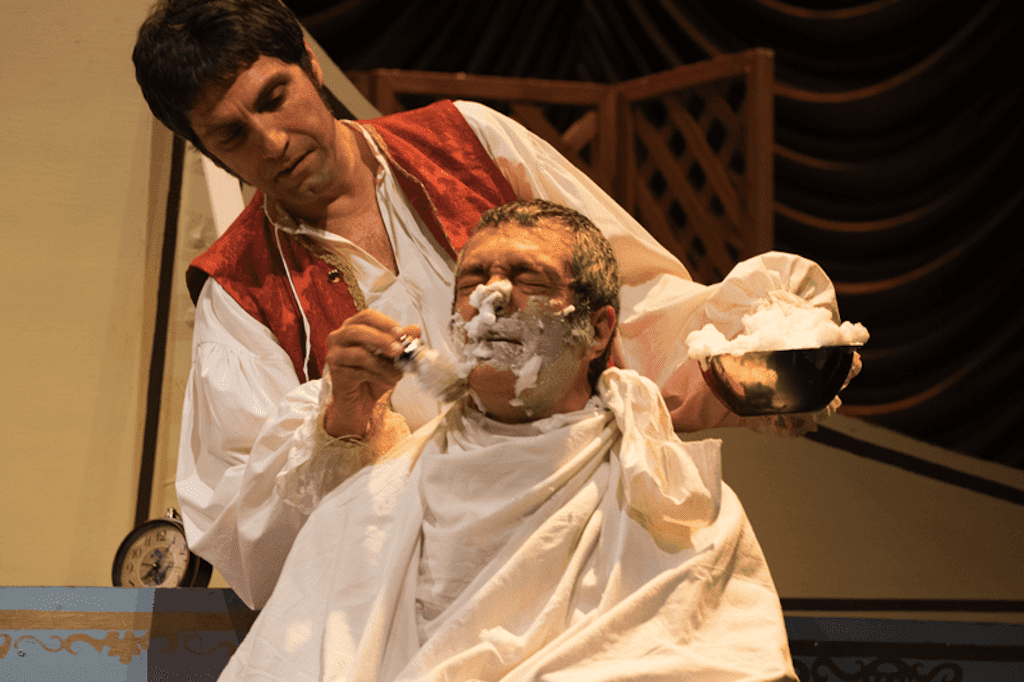 Famous opera arias: 3) "La donna è mobile"
Giuseppe Verdi is said to have banned the distribution of this famous aria in order to preserve its effect for when it premiered at the Teatro La Fenice in Venice in 1851. La donna è mobile is contained in the third act of the opera Rigoletto. This aria, sung by the Duke of Mantua, recalls verses by Victor Hugo who, in turn, took them from King Francis I – "A woman is often just a feather in the wind!"
Famous opera arias: 4) Libiamo ne 'lieti calici
We find this famous hymn to love, which Alfredo Germont dedicates to his beloved Violetta Valery, in La Traviata by Giuseppe Verdi. This is a vocal duet for tenor and soprano, which contains all the power of love, both its joy as well as its inevitable end:
"Let's enjoy ourselves, for fleeting and quick
the delight of love is:
it's a flower that blooms and dies
and can no longer be enjoyed."
It is truly difficult to explain famous opera arias in words. Of course, words can help make you more curious, but you simply have to attend a show to fall in love with the opera. And what better occasion than the shows offered by I Virtuosi dell'opera di Roma? They are an unforgettable journey through the most famous opera arias ever written in the history of music.