Opera in Rome: where to live a typical italian musical experience
Opera in Rome is the beauty of Italian culture
Italy is one of the most culturally rich countries in the world. Architectural masterpieces, world-famous paintings, imposing churches will move your heart! That's why so many tourists come to the Eternal City every year. The Colosseum, the Trevi Fountain and the Vatican City are on the to-do list of every tourist in Rome during the day. But if you have been walking from piazza to piazza all day long, and in the evening you want to have an Authentic Italian Experience, the Opera in Rome is one of the best things to do.
Why the opera and why in Rome?
Italy is certainly one of the best countries to enjoy opera performances: towards the end of the 16th century, the art form of opera was born in Italy. The Italian opera is world-famous and Italy is the undisputed home of it. The most famous operas in the world are written in Italian, and it is probably the most beautiful language to sing them. If your answer to that is: "I don't know any Italian" then don't worry about it, because you will be surprised how many melodies you are familiar with.
What to expect at the opera in Rome?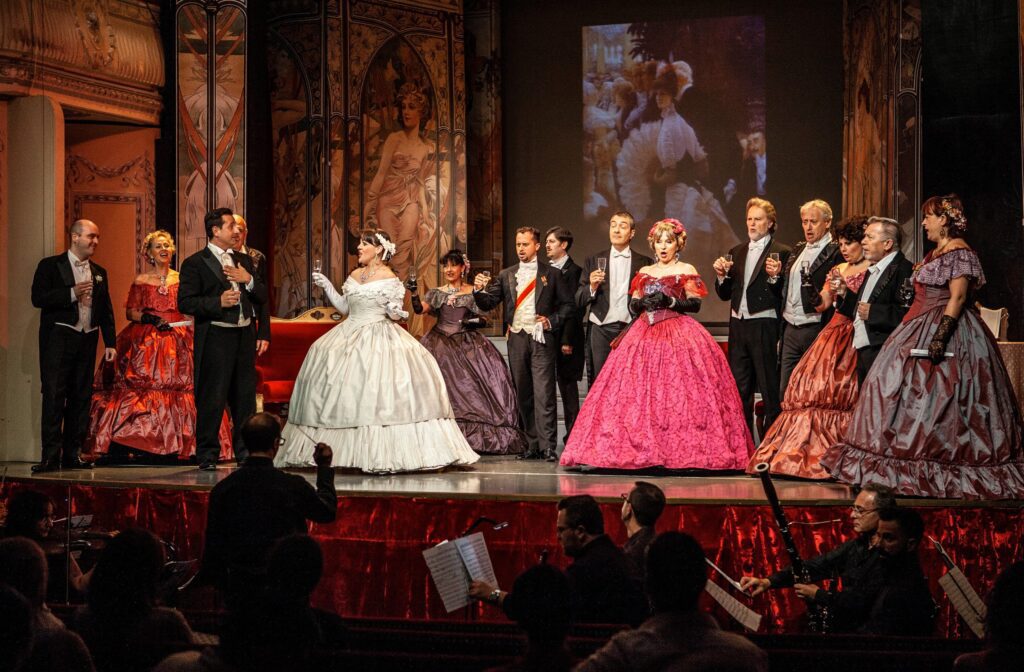 If you want to experience a passionate opera about an impossible love destined to end in tragedy with costumes and scenes by Giuseppe Verdi, then La Traviata is probably the most suitable for you and also the most successful opera in music history. If you want to enjoy an unforgettable evening of "belcanto" inspired by the famous concert of Maestro Luciano Pavarotti with the tenors Domingo and Carreras then go to see The Three Tenors who sing opera arias and Neapolitan melodies and great masterpieces of Italian music.
You may be surprised by another unforgettable experience between great music and bel canto by the show The most enchanting opera arias. It is a journey into the fascinating world of opera. There are many Orchestra that perform the Opera in Rome, but I Virtuosi dell' Opera di Roma will touch your heart, because it is oriented towards the study and the revival of the opera, with particular attention to Italian tradition. The performances take place in two charming locations: one is the theatre Salone Margherita, one of the most prestigious theatres in Rome, and the other one is the suggestive Church of St. Paul within the walls, where you can enjoy music between art and history.
What to do after the show
No matter which concert are you going to watch with I Virtuosi dell'Opera di Roma, this is a rare opportunity to see a show at one of the most romantic location ever. At the end of the show you will also find yourself in the very heart of Rome, where you can take a walk between the most beautiful fountains and, why not, taste a typical Italian gelato while admiring the marvelous ancient buildings.