Rome in August: enjoy summer in the city with music
Rome in August: a city that transforms
Summer, for Italians, is vacation time! And the month of August is, par excellence, the period of the "villeggiatura", which in English means holiday. The term comes from Renaissance Venice, when nobles went to their "pleasure villas" outside the city to relax, just like the ancient Romans, who spent their "otium" in the villas of Campania. And nowadays, things haven't changed; the Romans do exactly the same. They leave the hot, sun-baked city and take refuge by the sea or in the mountains, because holiday time is sacred. This is how Rome in August, with so few people, finds its own rest, offering the gift of its beauty to those who want to visit it.
What to do in Rome in August, a few suggestions
Bring a bottle of cold water! Joking aside, Rome in August is a very, very hot city and you won't be able to help but wander the streets, which offer something wonderful around every corner. Rome is history, and it's a place where centuries and eras are concentrated. And above all, organize your days well, choosing sunny places at off-peak hours and visiting indoor places at times when the temperature becomes unbearable.
1) Without the crowds, enjoy Rome in August! Archaeological sites
Start with a walking tour of the city. You will find yourself in front of the Colosseum, where you can visit the Circus Maximus. Visit the Palatine, the legendary site of the founding of Rome. And all without the hustle and bustle of everyday life. Rome in August is much nicer.
2) Rome in August: no (long) queues at some of the most beautiful museums in the world
Too hot? Slip into a museum. The enchanting Vatican Museums, Borghese Gallery or Barberini Palace. Go in search of a Caravaggio masterpiece in one of the beautiful Roman churches. Rome in August is that as well, a little bit of cool refreshment found in churches or in the corridors of historic buildings.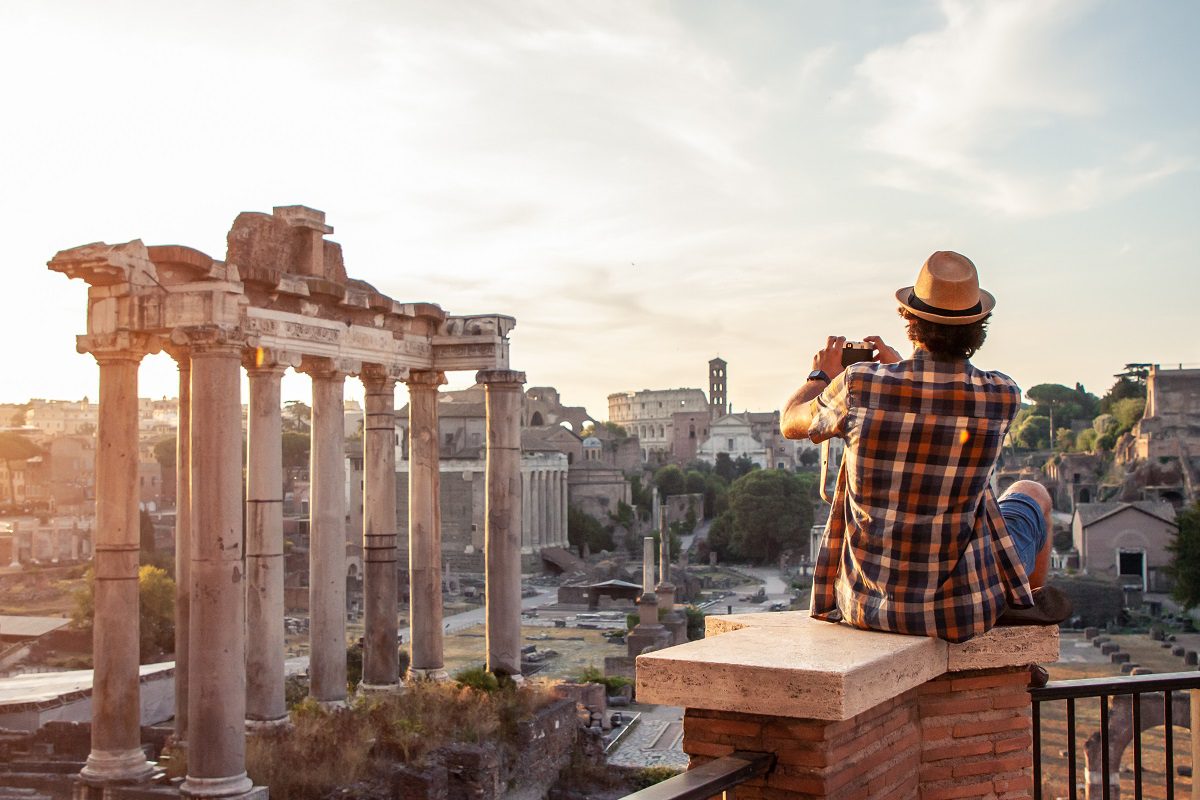 3) A tasty break during your visit to Rome in August
You're tired, aren't you? Then it's time to stop into a small traditional trattoria and recharge your batteries. The day is long and tiring in Rome in August. Why not enjoy a great plate of pasta or a pizza? And then off we go once again to see the sights!
4) Your musical evening in Rome in August
If you are wondering what to do in Rome after dinner, the answer is very simple: a wonderful evening of classical music. Head to the Church of St. Paul's Within the Walls and enjoy an extraordinary concert by the I Virtuosi dell'opera di Roma, an orchestra that will bring to life some of the most important stages in the history of opera. It's the perfect addition to your day in Rome in August. Book your tickets now!