What is the best opera to see for a beginner?
There is always a first time: the best opera to see for a beginner
You've never been to the opera? Well, you have to start from somewhere! First of all, what is an opera? It is a theatrical and musical performance, based on a libretto and then set to music. The staging involves the development of the story of one or more characters and often involves large sets. The acting alternates with the singing and the musical part is handled by an orchestra, which can be composed of a few elements until it becomes a symphony orchestra. "Very well, but how can I decide on one opera over another? And above all, which work should I choose? " One thing at a time …
A few words about the best opera to see for a beginner
So, how do you choose the best opera to see for a beginner? There are two basic elements to consider: the plot—that is, the story itself—and the length of the opera. Remember that opera is a certain age … four centuries old; therefore you have a large amount of material available, from tragic to comic to love stories. Here it all depends on your personal taste. Are you the sad and serious type or are you an incurable romantic?
Then, the length. If this is your first time at the opera, you should know that the opera already has its own "duration," between two and three hours. So don't choose an opera that is too long because… you might fall asleep. According to Nietzsche, Wagner was a narcotic!
1) The best opera to see for a beginner: La Traviata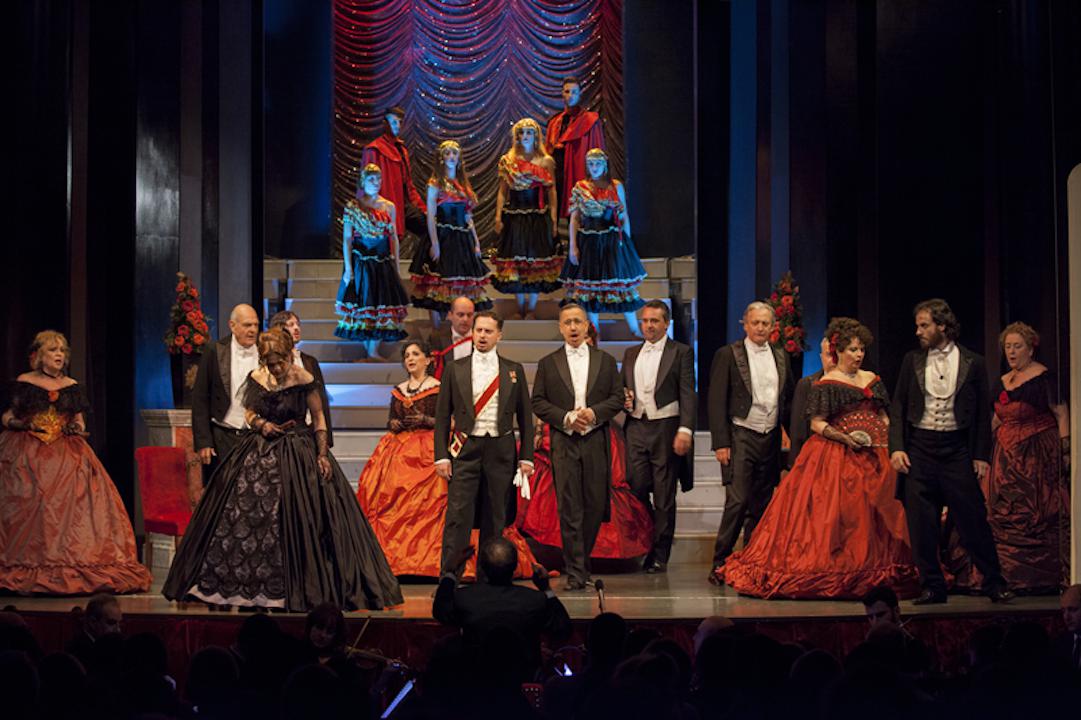 Probably Giuseppe Verdi's most famous opera, created in 1853, "La Traviata" is based on the novel by Alexandre Dumas, "La Dame aux Camélias", and adapted from the libretto by Francesco Maria Piave. It is not easy to summarize the story of "La Traviata" in a few words but it is the tale of a very modern love, a love that defies all social conventions and asserts itself against all obstacles. Although the love story of Violetta Valery, a prostitute, and Alfredo Germont, a young man from a bourgeois family, ends with the death of the former, it speaks of a love beyond time.
2) The best opera to see for a beginner: Enchanting Opera Arias
In Rome, thanks to I Virtuosi dell'opera di Roma, the show "Enchanting Opera Arias" gives you the chance to attend several operas at once. How is that possible? Simple: these are well-known arias from famous operas, such as, for example, "Va' pensiero" from "Nabucco" by Verdi or "Nessun dorma" from "Turandot" by Puccini. This really is the perfect show for opera beginners!
So all you need to do is come to Rome, where you will surely find the best opera to see for a beginner!