Where to have a romantic dinner in Rome with a show
How to impress your partner? Simple: a romantic dinner in Rome
Indeed for the most important occasions, the "heart" of Rome is a magical place: small streets with passers-by holding hands, terraces covered with flowers, shaded courtyards, tables with checkered tablecloths at some small restaurant. This is the perfect place for your romantic dinner in Rome, just around the corner. The history of Rome, its sky, the songs of the poets! An unforgettable night. And it's not over yet …
A romantic dinner in Rome, meaning?
Let's start with your romantic dinner. The choice is vast: from the cool bistro, run by very competent young people, to the historic brasserie with the intense flavors of traditional Roman cuisine—the famous carbonara pasta or abbacchio a scottadito, small grilled lamb chops—to starred restaurants and gourmet cuisine which revisits tradition by modernizing it. In short, there are plenty of places for declaring love and exchanging rings. But that's still not all …
A romantic dinner in Rome, and then?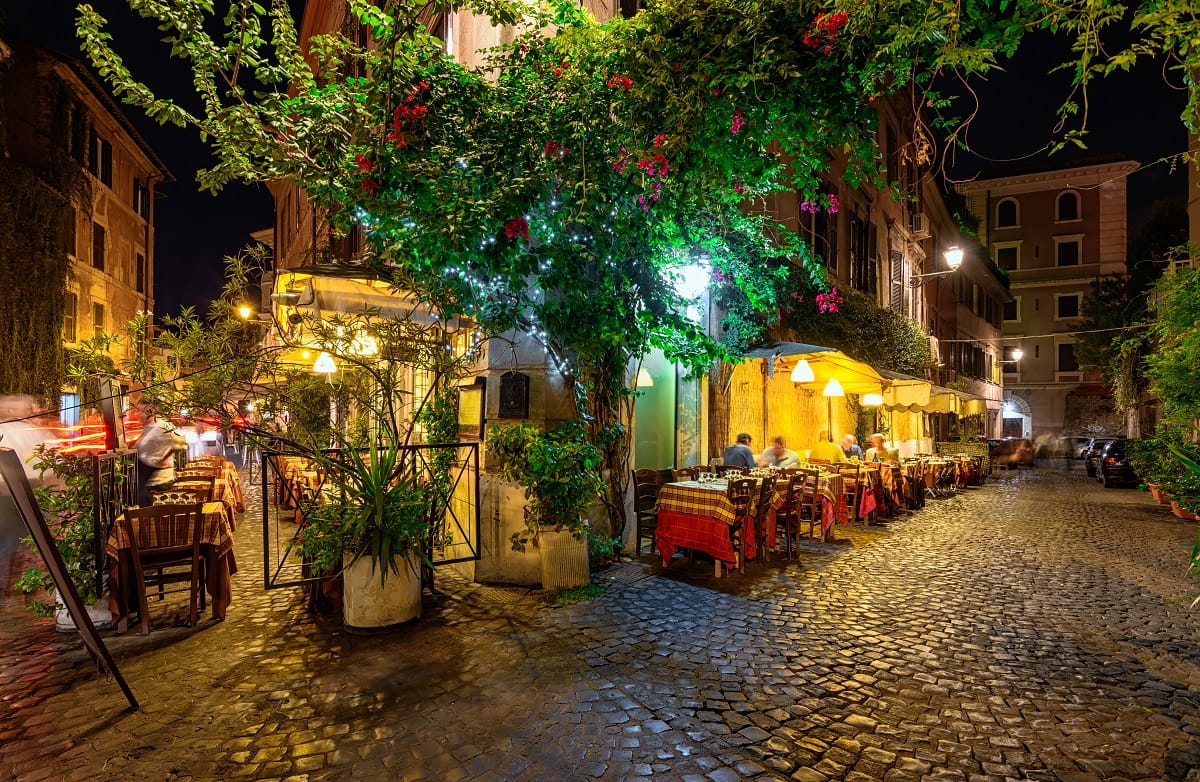 In fact, the night is young and digestion is slow. And so, just a short walk will immerse you in the nighttime lights of Rome, where you finally arrive at the Church of St. Paul's Within the Walls. The surprises aren't over yet. After your romantic dinner in Rome, a classical music concert or an opera concert awaits you! The setting is a dream, with the beauty of a historic church—both ancient and modern at once—makes your Roman evening truly unforgettable. But that's not the only part. Sit back and relax …
Everything is in place! The romantic after-dinner show in Rome
You've thought of everything: a romantic dinner in Rome with your partner,  exceptional Roman cuisine, an evening stroll hand-in-hand, and a classical music concert in a church. And which show did you choose? The Three Tenors, to remind you of the great concerts of Pavarotti, Carreras and Domingo? Or maybe La Traviata by Giuseppe Verdi, because love transcends all social differences? Or perhaps Enchanting Opera Arias, to travel through the history of this musical genre? Or finally, if you have chosen to come to Rome during the Christmas holidays, the New Year's Concert, which evokes the Viennese tradition in Rome?
If you want to organize a truly unique romantic dinner in Rome, contact us for information on our partnerships with local restaurants!