Who are The Three Tenors and where to see them in Rome?
A little history of classical music: The Three Tenors
Before talking about the present, we have to go back in time, if we want to know who The Three Tenors are. It was July 7, 1990, on the eve of the World Cup final, when, in the splendid setting of Caracalla, three of the most famous tenors in the history of classical music gathered for an unprecedented concert. Under the baton of Zubin Mehta, the three tenors José Carreras, Placido Domingo and Luciano Pavarotti brought an unforgettable show to life. From Giuseppe Verdi, to Meyerbeer, to the aria "Nessun dorma" from Puccini's Turandot, truly a journey through the magic of music! The Three Tenors concert became the world's best-selling classical music album.
Who are The Three Tenors today?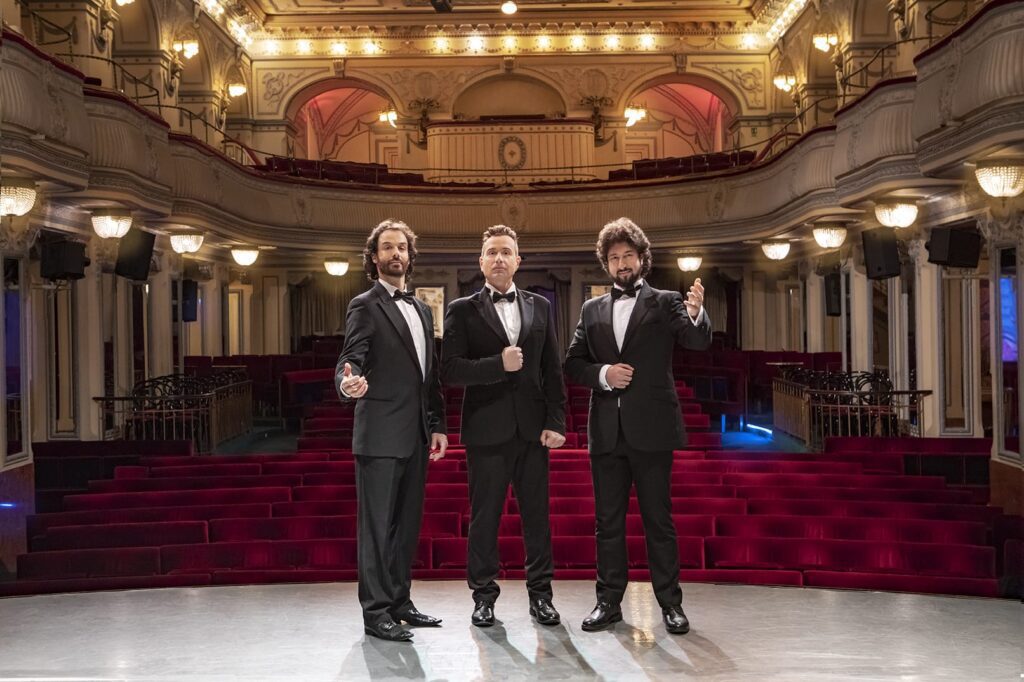 Rome is still where the show takes place, but of course, the stars have changed. Domenico Tegliafilo was one of Maestro Pavarotti's students, who, among other performances, sang on August 11, 2011 in Manfredonia, in the concert-tribute to the Maestro in the presence of Pavarotti's wife Nicoletta Mantovani. Adriano Gentili is a talented Roman tenor who has sung prestigious roles in famous operas such as The Barber of Seville. Andrea Pecci is a lyric tenor who graduated from Santa Cecilia Conservatory in Rome under the guidance of Emanuela Salucci.
Of course, among the best shows to see in Rome there is The Three Tenors concert with the I Virtuosi dell'Opera di Roma orchestra, conducted by maestro Adriano Melchiorre. The Three Tenors brings you some of the most beautiful and most famous opera arias, plus some other unforgettable hits of Italian music: Verdi and Puccini, but also Domenico Modugno and Andrea Bocelli. So The Three Tenors concert doesn't exactly reproduce the one from 1990, but rather, it is enhanced.
Where to see the concert of The Three Tenors? Simple: in Rome
As already mentioned, Rome is the city that hosts The Three Tenors concert, but once again with a small change: we are no longer in Caracalla, but at the church of St. Paul's Within the Walls. Concerts in churches have two fundamental qualities. First of all, the beauty of the place: we are in the first non-Catholic church after the "birth" of Italy, from the second half of the 19th century. It houses a very particular mosaic, The Apocalypse of John, which is populated by anachronistic characters, such as Lincoln and Garibaldi. Secondly, the fullness of sound that winds its way through the walls with all its strength, delighting the listener's ears.
So who are The Three Tenors? After this preview, there's no more to be said—you simply must come and enjoy the power of the past that resonates in the future. Reserve your place in history now!